If you are looking for a versatile fabric that can is used in both elegant evening gowns and fun beach cover-ups, then you need to think about chiffon fabric. It is a lightweight and sheer fabric that is used in different wardrobe items because it is chic and versatile. Chiffon is quite soft to touch and drapes very well. This fabric is why it is used to create movements or to give a sleek look because it is not stiff.
Chiffon fabric is plain-woven in a mesh-like fashion which makes it slightly transparent. It is made from cotton, silk, or even synthetic materials and these various types have different features. Although it generally has a slippery touch that makes it rather hard to work with, it is so much fun to wear because it hugs the body and gives a soft feminine look.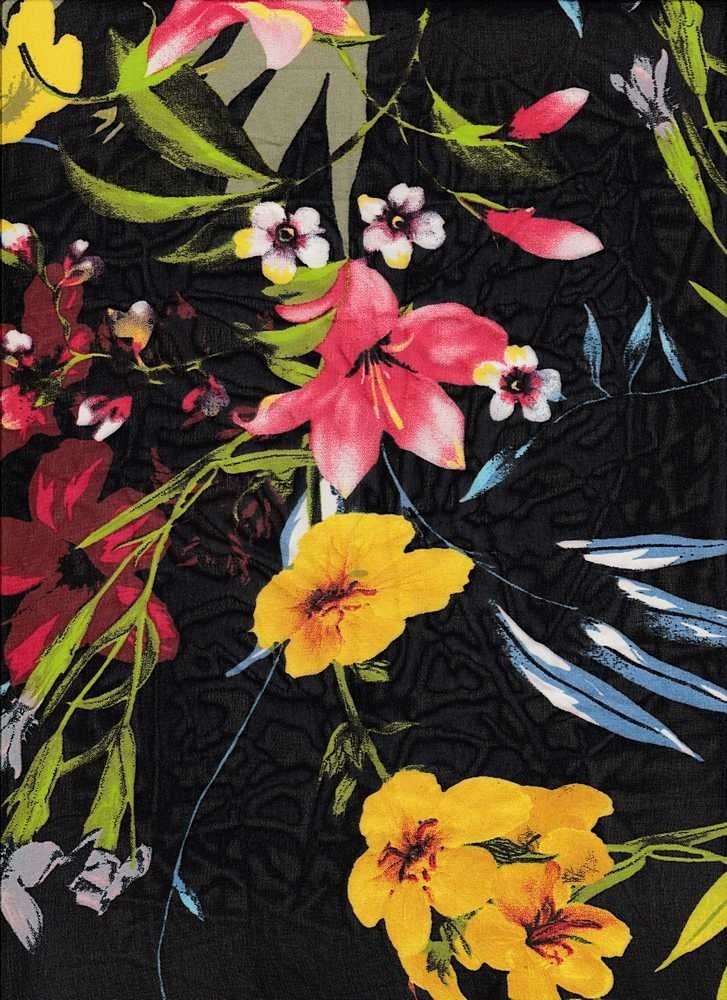 What is Chiffon Fabric?
History of Chiffon
The name has a French origin which typically means cloth. It was invented in the 1930s and was first made of silk fibers. This is why it was solely used by the upper class and was a symbol of social and economic status. Later on, the introduction of the synthetic fibers made it more durable and affordable. Today you can find different items made of various chiffon blends. It is used in lingerie, scarves, tops, pants, skirts, evening gowns, and wedding dresses.
The mesh-like weave gives chiffon its sheer appearance because the yarns are spaced slightly apart from each other. They are somewhat twisted, so the fabric can be quite stretchy. Silk chiffon drapes and has better movement than polyester and cotton chiffon. It hugs the figure and folds well while creating curtains and movements.
Different Types of Chiffon
Chiffon fabric is either used on top of another solid fabric or alone for a see-through effect. Printed chiffon fabric has the colors printed on both sides, and this is why it is a perfect choice for beach cover-ups and scarves. Nevertheless, only master tailors can work with this material to create elegant models because it tends to move a lot. It is also subject to damage by a hot iron and can fray easily.
You need to know the difference between the different types of material out there before deciding on the one to buy. Each one of them has its pros and cons so you can pick the one that better matches your requirements.
Silk Chiffon
Silk Chiffon is the most luxurious and oldest type of chiffon. Because silk is a natural fabric, this type of material is usually more expensive and often used for fancy wardrobe items. It is easy to dye, feels good on the skin and has a soft and sleek touch. Silk chiffon has some stretch to it and can be used in wedding dresses, formal evening gowns, tops, and scarves. It is also used to create accessories like ruffles, bows, and flowers because it folds easily. Silk chiffon comes in a lot of exciting prints so it can be easily combined with other fabrics to add a touch of luxury and femininity.
Silk chiffon is somewhat tricky to work with and maintain. It shouldn't be machine-washed in a regular cycle because it tugs easily so dry-clean is recommended. It should also be handled with great care and not stretched while sewing. Iron on low heat after gently smoothing it out using your hands to avoid over-stretching the fabric. Silk is not very breathable and will not absorb moisture, so it is not the best choice for hot summer days.
Polyester Chiffon
Polyester is a synthetic fiber that is more affordable and durable than silk. It can be machine-washed and easily maintained which makes it more practical. Polyester chiffon doesn't crease easily and can is used in lingerie, blouses, skirts, pants, and dresses. It comes in beautiful colors that suit elegant daytime and evening items. It is also used as an accessory that complements the look of other fabrics.
Although polyester is more versatile and affordable, it is not as soft as silk. If you have sensitive skin or looking for something that feels exceptionally soft and luxurious, then it won't suit you. The dye color can bleed if the fabric is soaked in water. It is not as breathable and can be a bit hot.
Cotton Chiffon
Cotton is another natural fiber that can be used to make chiffon. It is practical and will have a rather matte finish which makes it perfect for daytime items. Cotton chiffon is quite breathable and incredibly soft to touch. This is why it is the ideal choice for loungewear and lightweight summer clothing where you want to feel cool and comfortable. Cotton fibers also absorb moisture well on the hot summer days. It can be machine-washed and ironed with no problems.
How to Pick the Right Chiffon Fabric
Chiffon is beautiful and feminine, but you need to make sure that you are always buying the right piece of fabric. If you are shopping for chiffon fabric by the yard to create a particular dress or blouse, you need to consider a few factors.
First of all, you should study the model that you want to execute. A lightweight summer blouse can be made of silk chiffon for a luxurious feel and elegant look. Silk chiffon is also the perfect choice for sundresses and formal evening gowns. Use it in full circle skirts to create the movement you need or in a scarf that will complement the look of your outfit.
Synthetic chiffon is used in items where you want more weight. It still hugs your figure well but is stiffer, so it is more practical to use in pants. Polyester chiffon dresses and cover-ups look great and won't crease or wrinkle. It is also used in curtains and holds its shape quite well.
Adding beading to chiffon can damage the fabric. It should be handled with care while sewing or hanging because it can be easily puckered. Keep your chiffon items draped on hangers and cover them with cotton bags that will allow the fabric to breathe.
Before buying chiffon fabric, you should inspect the whole garment. If the seams seem uneven, this means that the fabric might have been improperly handled or stretched. Although minor pulls and snags can be easily fixed using gentle hand movements, you should avoid buying a piece of fabric that has significant tugging. Picking the right fabric will help you create an elegant item that will look good for years.